Join over 1,000 sports card collectors in the Breakout Sports Card Discord Server!
Within our community, we have Buy/Sell/Trade Channels, a Level Up System, and resources for sports card education.
Our community is strong and we are always looking for new members to join (It's 100% Free!)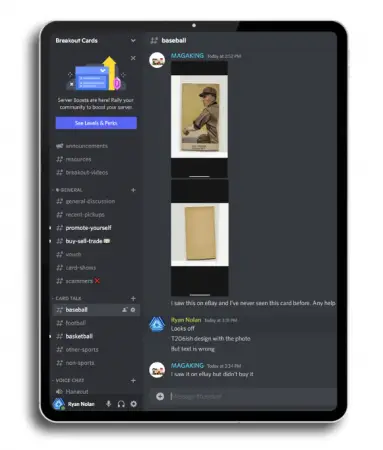 Whether you are a beginner collector or a seasoned vet, we welcome anyone to join the community.