| | |
| --- | --- |
| Entry Fee | FREE |
| Tables | 50 |
| Foot Traffic | Decent |
| Walkability | Easy |
| Bargain Bins | Almost Every Table |
| Dealer Friendliness | Worked With You |
| Type of Cards | Bargain Bins, Raw, and Slabs |
| Modern/Vintage | Even Split |
| Food Options | Food Truck + Strip Mall |
| Venue | Card Shop |
| Show Hours | 9 AM – 3 PM |
When I first booked my flight to Grand Rapids, Michigan, I was a bit worried. The card show I was going to attend took place in a local card shop. Most card shop shows are tiny and barely have any selection.
Turns out, I was wrong. This Show had 30-40 dealers each bringing different types of cards. You could find anything from O-Pee-Chee baseball cards to modern NBA Prizm. It had more diversity than a lot of the larger shows I have attended.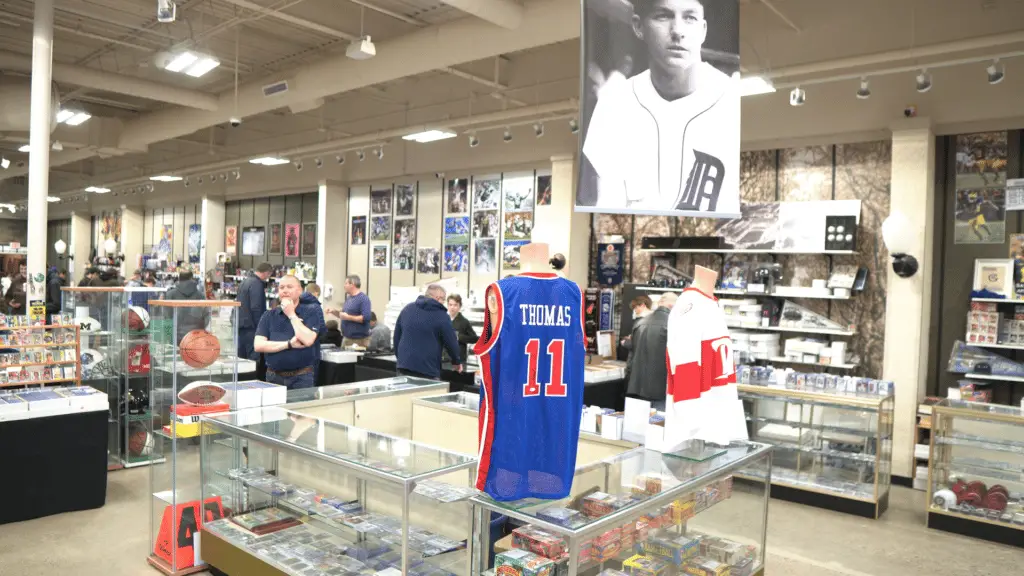 On top of that, the majority of the dealers also brought value boxes. You could easily spend an entire afternoon searching within the quarter boxes. I went through a ton at the show, and I can say they were loaded. I wish my flight had landed earlier. Those extra hours would have helped!
Even coming in late, I was able to make 5 deals at the show. Each one involved going through the countless bargain bins. You can watch the full vlog of the show below.
The show was free to attend and there were many food options nearby in the strip mall. The card shop even brought out a BBQ food truck. While I didn't get the chance to try it, I saw many dealers eating it.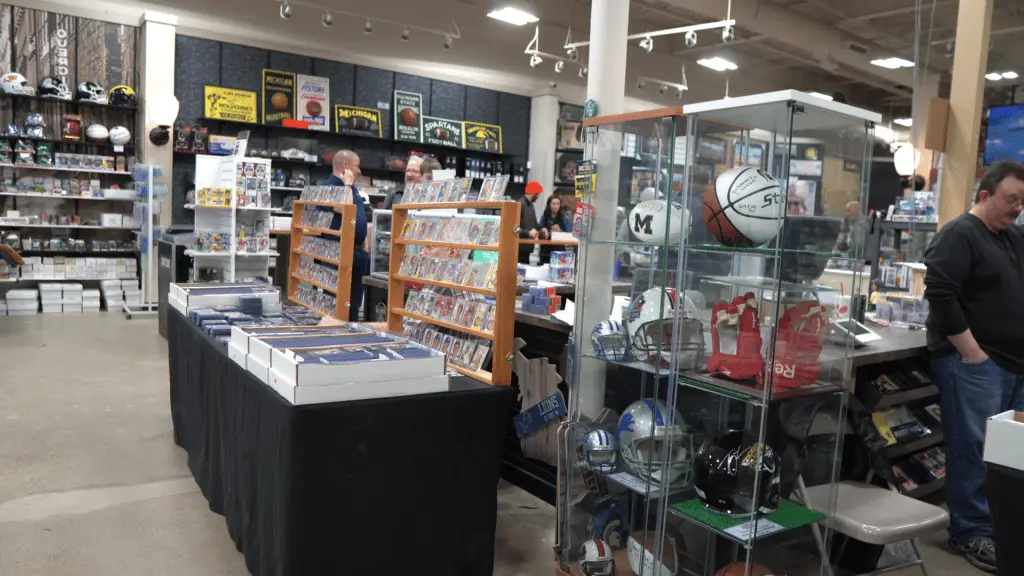 Michigan Card Show Information
If you want to check out the show, you can find more info here.
Legends hosts their monthly Michigan card show on the 2nd Saturday of every month from 9 am to 3 pm.