| | |
| --- | --- |
| Entry Fee | $10-$25 |
| Tables | 300 |
| Foot Traffic | Heavy |
| Walkability | Medium-Difficult |
| Bargain Bins | Decent Amount |
| Dealer Friendliness | Down the Middle |
| Type of Cards | Raw Vintage, High End  |
| Modern/Vintage | Heavy Vintage |
| Food Options | Casino Food (Not Great) |
| Venue | Casino |
| Show Hours | 3 PM – 8 PM Saturday | 9 AM – 5 PM Saturday | 9 AM – 3 PM Saturday |
The Philly Card Show is one of the longest-running card shows in the country. Founded in 1975, it has a deep history with collectors. It attracts large crowds for its cards and autograph opportunities.
I've attended the Philly Card Show Multiple times over the past 12 months. It's a show that I would recommend any vintage collector go to. However, it does have its drawbacks.
The biggest drawback is the venue of the show. The casino smells like smoke, lacks good food options, and is located about 50 minutes from Philly. If you are flying in, expect to budget $100 in Uber or Lyft fees alone getting to the show. You won't be able to explore the city and hit the show the same day. It's a bummer as all 3 trips I've made out there left me zero time to explore.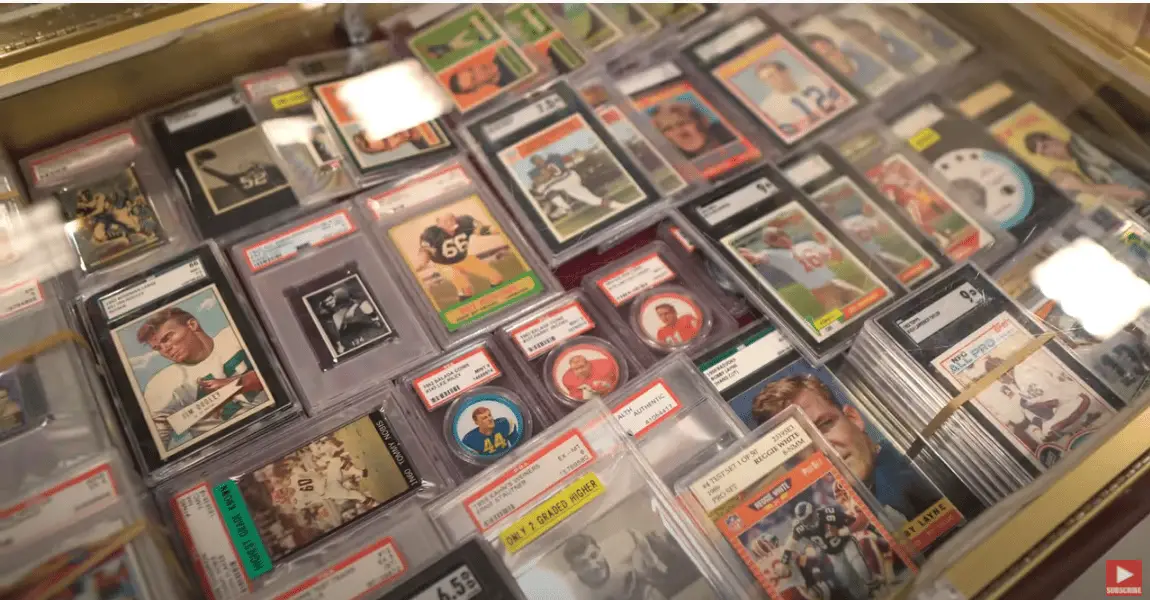 To get into the show, you'll have to either purchase a $10 daily admission ticket or a $25 weekend pass. The line can get long at times, so you'll want to get there early. When you do purchase an admission ticket, you'll be entered into a giveaway for a door prize. I ended up winning a Philadelphia Eagles poster my first time going to the show. I'm a Tampa Bay Buccaneers fan, so I had no use for it, but a local would have enjoyed it. 
Each time I've gone to the show, I made a few deals that made it well worth the admission price. I found that some of the dealers are tougher to work with. However, there are others that can make your show.
For dealer inventory, you are going to find a lot of cool oddball items that you would expect to find at The National. It seems there are always dealers here with rare food/beverage releases, Old Judge Cards, or Propaganda Montiels.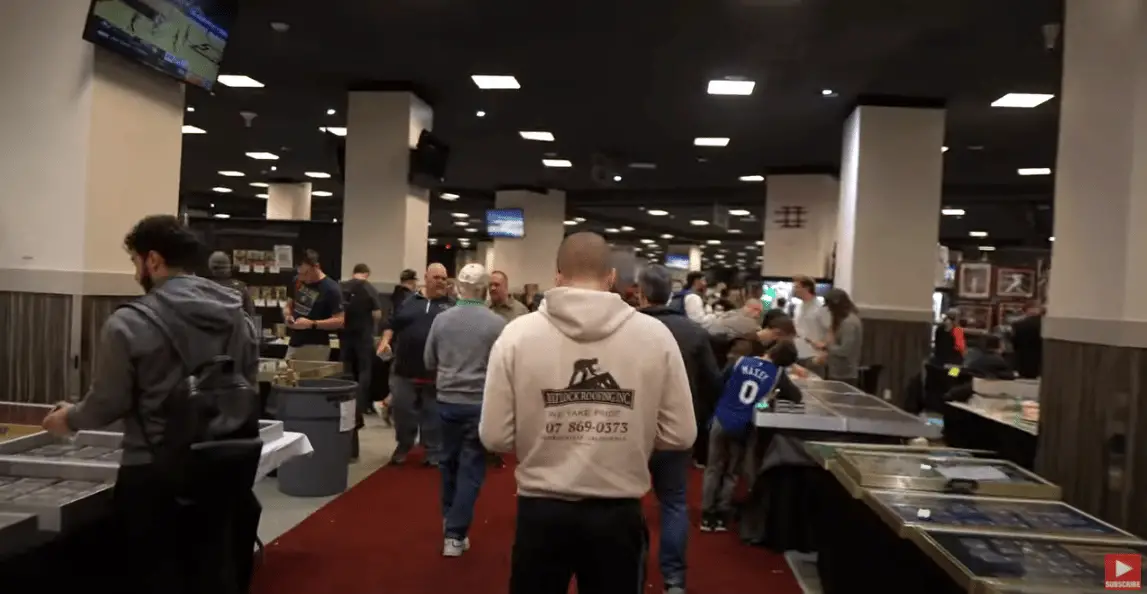 The major auction houses also have tables here and bring some BIG cards. At the March 2022 show, I saw a T206 Honus Wagner, 2x Joe Jackson rookies, and multiple Leaf Satchel Paige rookies. All of which are incredible holy grail baseball cards.
While I don't go after autographs, the lineup tends to be stacked. It's full of Hall of Famers and local legends. Expect to find athletes like Julius Erving, Mike Schmidt, and Pete Rose. Many of the attendees purely went to the show to snag autos! You can hear announcements ringing every 5-10 minutes about autograph updates (Which can be annoying when recording a vlog!).
Saturday nights after the show, you can expect to find a trade night. Unlike the show, trade night is mostly modern cards. It's a much younger demographic than the dealers who set up. One bonus is that food and drinks are provided by the sponsors. 
Philly Card Show Information
If you want to check out the show, you can find more info here.  The show takes place 3 times a year at the Valley Forge Casino.