Reggie White Football cards are a must for any Football collectors collection.
Reggie White is a top-tier all-time player in football. His cards also break the mold that defensive players can't get any hobby love as well. Hard working player appeals to fans of even rival fanbases. At Tennessee he had to work his way into the starting lineup. Chose to play in the USFL due to proximity to home more than the money. 
Went to Philadelphia when the USFL shut down, and picked up more sacks (124) than games played (121). Then went to a rebuilding Packers team and went on to win a Super Bowl. Ended his career with the Panthers in a clear mentor role as well. Sadly, part of the reason White is such a beloved player, is because he died at age 43 due to a heart problem.
Most Valuable Reggie White Football Cards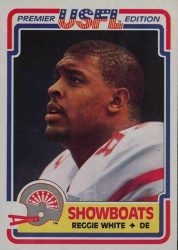 The 1984 Topps USFL set is iconic within football. Sharing rookie Hall of Fame status in 1984 Topps with Steve Young and Jim Kelly, White's card features a shot of him on the sidelines. 
Seemingly the little engine that could, the USFL did make it further than most NFL alternatives, but did ultimately die in 1985. Discarded mostly by retailers because they had concerns on league sustainability, this is a rare set.
Fun side note, in the 1984 NFL supplemental draft, mainly held to prevent free agency amongst USFL players if/when the USFL would fold, White went fourth. Tampa taking Steve Young we can give a pass to. Houston took Mike Rozier, but he at least made Pro Bowls. 
New York picked third and took Hall of Famer Gary Zimmerman, but they had Lawrence Taylor. Imagine facing LT and Reggie White on the same defense in their primes. As the kids say 'sheesh'.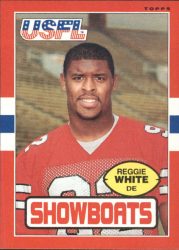 White is shown in a portrait shot in 1985 Topps and this set is much less desired than 1984. Only one Hall of Fame rookie, Sam Mills is in 1985, and it's more of a downfall of the USFL vs 1984 where you still had hope.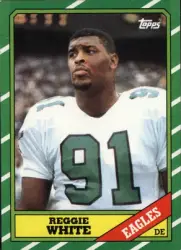 White's NFL rookie comes in 1986 Topps as a sideline shot. Extremely condition sensitive on the borders, only 43 are PSA 10's as of writing out of over 5,100 graded. The more impressive part is with the grading fee, you need NM-MT to make money as well. 
A mint copy in 1986 commands a big premium. The main chase card in 1986 is Jerry Rice, although Steve Young also has his NFL rookie in here as well. A pair of Buffalo Bills, Andre Reed and Bruce Smith, round out the Hall of Fame rookies from 1986.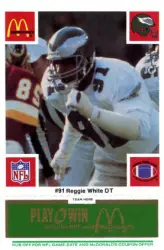 Buy a Big Mac and get a sheet of cards. In 1986 McDonalds ran a promotion that with certain food purchases, or just know the manager and ask for more, you could get a sheet of cards. 
On the bottom would have scratch off tickets for possible prizes as well. Copies with the bottom still attached are preferred, although due to his USFL cards, and 1986 Topps, McDonalds 'rookie' is clearly below the others. Copies of this Reggie White Football Card can be found for around $20.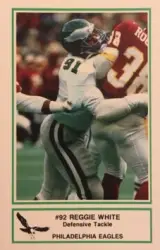 In an emergency situation, please call the police. Or at least that's what the back of this 1986 card tells you to do. Like McDonalds, this is more player collector item as a 'rookie' than desired go out of your way for item. 
Dick Vermeil is a rookie in 1980 Eagles police set, and carries a nice price tag just off the HOF rookie collectors.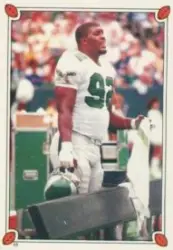 White gets the honor of having his 'rookie' sticker be with a fellow Hall of Famer in Kellen Winslow. White's last rookie to chase, can be found for $5 or under.
1992 ULTRA CAREER HIGHLIGHTS AUTOGRAPH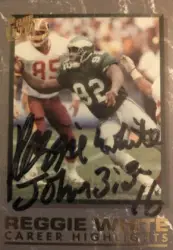 One of the first pack pulled autograph sets, 1992 Ultra Career Highlights, features White signing ten different versions. Had an insert set with the same design but without the autograph as well.
 Signed copies carry 'FLEER' embossed in the bottom right portion and command about $200. Simply has better autographs later, so this is actually one of the least desireable White autographs, despite being first.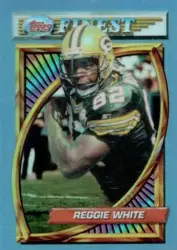 White has the honor of being in the first chrome football set, 1992 Finest, which was released as a promo set, and the first refractor set, 1994 Finest, as a parallel. 
Typically $40-50 for a White gets it done, and there isn't a Hall of Fame rookie to chase, but your star players are real chase cards.
1997 FLEER METAL PRECIOUS METAL GEMS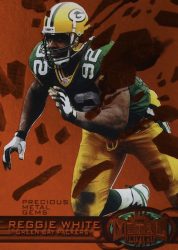 1997 Metal Universe Football is simply the set you think of when '90's inserts' comes to mind. despite being a parallel and not an insert, Precious Metal Gems are collected for even common players. The price of a star like White has PWCC sales between $2,600 to $3,100 within the past two years.
 Most simply don't want to give them up regardless of price. The green version is a color match with his Packers uniform and would command car money.
Other Reggie White Football Cards
White played his entire career during the '90's insert era as well. If you collect Bowman, Topps, or Finest, Refractors from the era, that's a great way to collect. If it's Atomic Refractors, awesome. White also has a 1997 Absolute Honors insert that is 1-7,200 packs. Personally feel the 1994 and 1996 SP Holoview Die Cuts are fantastic chase cards for very little money.
For memorabilia, in 1997 Collectors Edge, White is featured with Ken Norton, Kevin Greene, and Willie McGinest featuring a piece of the ball used in the playoff games and Super Bowl for the 1996-97 season. Simply a fine example of cool stuff they did back then to try to stand out vs the monopoly Panini has that results in this memorabilia is not from any event, game, or Dick's Sporting Goods we randomly found this from. 
First game used jersey card comes in 1997 Upper Deck, and carries a premium more from pack odds, 1997 was 1-2,600, than first White jersey. Two-color White patches typically command $75-120, three color a little more, and laundry tags, NFL shields, or similar unique patches are extremely scarce.
Final Thoughts on Reggie White Football Cards
At time of retirement, White held the NFL record for sacks at 198. Bruce Smith did break this at 200, but he also played 47 more NFL games. Not discounting Smith, but White was the better player. He could play defensive tackle just as well as end, and his USFL sacks don't count toward the 198. 
White had his jersey retired by the Tennessee Volunteers, Philadelphia Eagles, and Green Bay Packers. The thirteen time All-Pro will be on the All-NFL team in 2120 when they do the 200th Anniversary All-Time team.
If defensive players ever get the respect they deserve in the hobby, Reggie White Football cards should become much more expensive.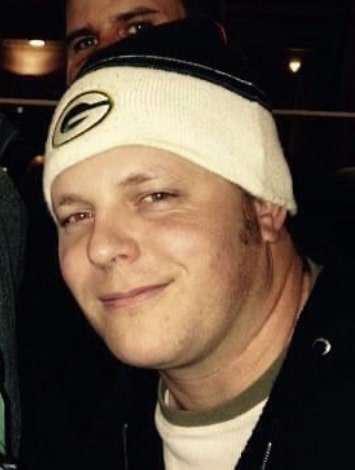 Paul. Card collector since 1993. Serious collector since 2014. PC Pro Football Hall of Famers regardless of team. Go Packers, Seminoles, New Jersey Devils, Milwaukee Bucks, and whoever I have money on in auto-racing. Would rather be found forging my own path than following the beaten one.