The first National Football League licensed set is 1933 Diamond Matchbooks Football Cards.
Produced by the Diamond Match Company, the set was more designed as a way to sell cigarette matches than promote pro football. Featuring 143 cards, but only 94 different players, and one Seal card, the 1933 set has a lot of variations. The 1933 set is a silver color, but in the biography section, pink and green variations emerge creating the 143-card set. 
It is possible more exist as some of these are extremely short printed, and finding a color variation could likely be a first graded copy among SGC or PSA.
Originally released in full matchbook form, with matches inside, and folded twice, many today have the matches removed, and are flattened out to view. 
This was done not only for collectors to view them as cards, but it was not unheard of for the matchbook itself to light on fire. The problem was generally solved in the 1850's, but wasn't totally foolproof by that time either. Released in the middle of the Great Depression, they were highly likely to be purchased for the matches inside, more than the photo of an athlete on one side.
Even with Red Grange being a star, pro football was still in its infancy. Due to this, full matchbooks, unfolded with the matches inside carry a massive premium today, especially if you find a Hall of Famer.
Due to being the first football set, everyone in the set is a rookie card, or pre-rookie if you want to consider Chicle as their main card. Some of these players do not have other playing days cards, and create a big chase despite being a player you may only be hunting to finish the checklist.
Most Valuable 1933 Diamond Matchbooks Football Cards

Morris Badgro was a three-time All-Pro at receiver and defensive line. To highlight those receiving chops, his career reception line is 35 catches, 560 yards, and seven touchdowns. 
Really shows where the league was in terms of passing the football in the early 1930's. The best of that era Sammy Baugh, had a 56.5% career passing percentage. In 2022, there is not a starter with a worse percentage who has started at least three games.
Badgro played professional baseball as well, more for the side money as that $150 per game New York Giants contract did not lead to an early retirement. 
Side note, if you wonder why a lot of the Pro Football Hall of Fame has guys with autographs you can easily get for $20, pay from the franchise wasn't really big until the 1990's. They signed to pay their bills. Badgro has a color variation rookie, appears in 1934 and 1935 Matchbooks, but does not have any other playing days cards.

Shameless self-plug here. Go read the 1935 Chicle Football article for more on Battles. 
Signed for $175 per game, Battles chose Boston because of the pay. Times have changed. Also appears in 1934 and 1935 Matchbooks, and his 1933 Diamond Matchbooks Football version has both the pink and green variations.

Turk Edwards is also in the 1935 Chicle article, but finds his first appearance on cardboard in 1933 Diamond Matchbooks Football in both color versions. 
Three-time All-Pro played long enough to appear in 1934 and 1935 Matchbooks, 1935 Chicle, and circle back to the Ross Jewelry Washington team matchbooks sets in 1940 and 1942. 
Had his career ended during the coin toss when his cleat got stuck in the turf, and injured his knee. Was more successful than most players post career, thus leading to a very expensive, when found, autograph.

As much of a Hall of Famer as a player and coach, Ray Flaherty is criminally underrated. Three times Flaherty was named All-Pro. Won the NFL Championship in 1934 as a player, and 1937 and 1942 as coach of Washington. 
That Sammy Baugh guy helped with those coaching titles. Is credited as the inventor of the 'screen pass' where you throw the ball behind the line of scrimmage in an attempt to decieve the defense. 
Does not have a Chicle card but appears in Matchbooks in 1933, both versions, 1934, 1935, 1939, 1940, and 1941. The last three as a coach.

Red Grange was the first football star. Before he played a professional game, Grange negotiated a contract where he and his agent would be half of the ticket sales, and the team got the other half. 
The paying audience came to see Grange. Although remembered as a Chicago Bear, Grange was with the New York Yankees from 1926-1928 when he essentially formed his own league. Starred in three movies as well with no acting experience prior using just his star power.
Despite 1933 being the first licensed full football set, 1933 Diamond Matchbooks Football is far from his first appearance on cardboard. Grange has a W590 strip card with a disputed, although earlier, year. Has a 1926 Shotwell Candy 12-card set where he is shown in more football poses, and a 24-card set from his movie 'One Minute to Play', also by Shotwell. 1926 Spalding Champions and 1930 Rogers Peet are also multi-sport sets where Grange appears.
 1928 Star Player Candy is a college themed set featuring Grange. This may be a Diamond Matchbook article, but many consider his 1933 Goudey Sport Kings as his rookie card of choice. Those command about $1,000 for any graded copy and the Matchbooks are currently $200-300 if found.
You can read more about Red Grange Football Cards Here

Hein had a 15-year career, making All-Pro eight-times. Was a key piece on seven teams that made the Championship game at both center and linebacker. 
Also won Most Valuable Player in 1938, at center. Hein is another beast with a game that would translate to any era, but is forgotten because of the era he
did play in. A short print in 1933, his card is extremely rare, thus leading to his 1955 Topps All-American card being the 'rookie' in many Hall of Fame rookie checklist collectors sets. Also appears in 1934 and 1935 Matchbooks in cards that are very difficult to find as well.

Herber quarterbacked the Green Bay Packers to four NFL titles in the 1930's. At various points across his career, he led the league with 37 passing completions, 101 attempts, a 36.5 completion percentage, and eight touchdown passes. Some of this is that he split time with Cecil Isbell, but the league has changed a ton.
Herber is a gigantic chase amongst the hobby. His autographs are just this side of impossible to find. Has a pre-rookie in 1932 Walker's Cleaners, a local dry cleaner, that's harder to find than his autograph, and the 1933 Diamond Matchbooks Football is of the same rarity. Also has a 1937 Wheaties box card with a total SGC and PSA population of two. Any playing days item of Herber is like finding sunken ocean treasure.

Six-time All-Pro at receiver and defensive end, Hewitt is another difficult chase for collectors. Won two titles with the Chicago Bears in 1932 and 1933. Was good enough to come back in 1943, due to World War II draining players, and still start. Died at age 37, so his autograph is a ghost. 
A short print in 1933 Diamond Matchbooks, this card might come up once a year. Only being 1934, 1935, and 1936 Matchbooks saves Hall of Fame checklist collectors from realistically having any playing days card of his.

One of the toughest players of all-time, Hinkle also has a 1935 Chicle card most consider the rookie. His 1933 Matchbook being short print doesn't help that status, despite having both versions, but does improve the value. 
Being top-tier at fullback, linebacker, and punter, Hinkle is another in the line of most criminally underrated players to ever play.

Hubbard is the only member of both the pro football and pro baseball Halls of Fame. A monster blocker, Hubbard won four titles, and was a four-time All-Pro. 
His game was good enough for Mel Hein to consider him the best tackle he ever played against. 
From a collector standpoint, his 1933 Diamond Matchbooks Football is a short print, and despite having both colors, extremely hard to find. Has a 1932 Walker's Cleaners, which is borderline impossible to find as well. 
Many consider his 1955 Bowman baseball card his rookie just because you can find it. Has an autograph that is hard to find as well just from retreating to a private life post baseball umpiring career.

Easily the most expensive 1933 Diamond Matchbooks Football card
As a Packer fan writing this, really glad can refer to the 1935 Chicle article so another Bears legend doesn't have to be discussed at length. Nagurski's 1933 Diamond Matchbook is top-tier value wise in the set. It's hard to put a value on Herber, but Nagurski might be even more valuable. 
Only has the pink version, and despite being a star, sought out for decades, his PSA and SGC graded population is nine as of writing.
Owen made the Hall from the combination of his playing and coaching skill. Signed as a tackle for $50/per game, Owen was All-Pro in 1927 and member of the 1920's All Decade Team. Bolstered his resume with two coaching championships in 1934 and 1938. 
Continued coaching until the 1960's when he went to the Canadien Football League. Has Matchbooks in 1934 and 1935 along with what many consider his rookie, the 1952 Bowman as a coach.

Multi-purpose player, Strong made All-Pro four times. Mostly known for being a kicker, Strong is more accurately described as below Hinkle, Grange, and Nagurski as runners, but could kick better. 
One of the few to not have 1933 Diamond Matchbooks Football as first appearance on cardboard, Strong also has a 1927 W560 strip card. Appears along Grange in 1930 Rogers Peet as well. Many consider his rookie the 1935 Chicle, but it's by no means the only option for 'rookie card'.
Final Thoughts on 1933 Diamond Matchbooks Football Cards
As of writing SGC and PSA have authenticated 233 total copies across the 1933 Diamond Matchbooks Football set. That low of a number is partially because only 13 Hall of Famers are in the set, but mostly because these cards are very difficult to find. It's likely the one dealer at a regional show with older football will have heard of this set, instead of having any themselves. 
If you do find this set, it's also likely they're picked through and the Hall of Famers are gone or the more common ones are left. Finding the star players is an incredible challenge, but also very satisfying when obtained. You'll rarely overpay for this set, because upon purchase, instead of feeling regret, it will feel like buying a piece of sports history.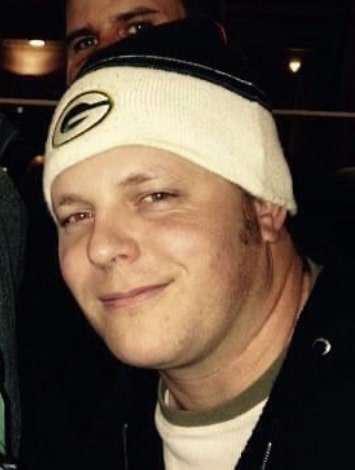 Paul. Card collector since 1993. Serious collector since 2014. PC Pro Football Hall of Famers regardless of team. Go Packers, Seminoles, New Jersey Devils, Milwaukee Bucks, and whoever I have money on in auto-racing. Would rather be found forging my own path than following the beaten one.