1967 Philadelphia Gum is remembered as a lame duck set for two main reasons. Topps got the NFL license back in 1968, and the 1967 rookie Hall of Famers lack any real collectability. Jim Brown retiring early also meant he did not have a 1967 card. Even Unitas and Starr can be had all day, every day online for a $20 bill. The yellow border also looks weird with the white border that is on 1964-1966. Also not helping is 1967 Topps football, producing cards for the American Football League, did not have a Hall of Fame rookie in either 1966 or 1967. Any residual nostalgia for 1967 is wiped away. But this a four-part series, and we're not quitters here.
Most Valuable 1967 Philadelphia Football Cards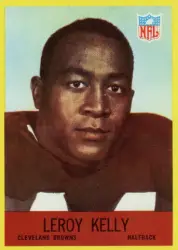 Leroy Kelly is more known as the guy who came after Jim Brown than his own career. A five-time All-Pro and two-time league rushing leader is hard to forget about, but Jim Brown's shadow does that. Kelly was an elite kick returner throughout his career as well.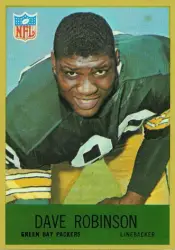 Speaking of an overshadowed Hall of Famer with a rookie card in 1967, Dave Robinson. Three-time All-Pro gets overshadowed by Ray Nitschke, Willie Davis, Henry Jordan, and Herb Adderley on his own defense, but was a great player in all phases of defense. Originally a defensive end, Robinson developed the ability to cover backs and tight ends well enough to become a turnover machine.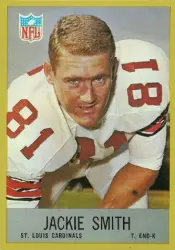 As one of the league's first elite receiving tight ends, Smith ironically is remembered for a drop. Spent 15 years with the Cardinals, earning four All-Pro nominations. Smith retired in 1977, but in 1978 the powerhouse Cowboys needed a tight end due to injuries so he unretired. Down by a touchdown, and eventually losing by four, Smith was wide open in the end zone, and just dropped the pass. Add the Cardinals being a poor team for his career, and you have the perfect recipe for an uncollectable hobby asset.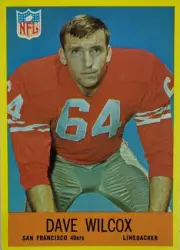 Just as the era of pass catching tight ends came to be, Wilcox provided a solid answer. Unfortunately, the 49ers were an average team for most of his career, and he never made a Super Bowl. Seven times Wilcox went to the Pro Bowl around a good blend of technique, size, and speed.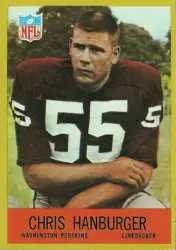 Chris, not hamburger, Hanburger was a nine-time Pro Bowl player after being a lowly 18th round NFL Draft selection. Earned the nickname 'The Hangman' after using the clothesline tackle to intimidate ball
carriers. Hanburger also used his intelligence to win as he was the defensive signal caller and would call audibles.
When the Hall of Fame rookies are known as inferior to the guy who played before him, got inducted three decades after his playing career, known for a drop, not remembered due to playing on some bad 49ers teams, and using a technique that is banned today it's a rough go of it. It's a whimper of a way to go out for Philadelphia on licensed product. Philadelphia, under the Swell Brand, did however produce football cards of retired players from 1988 to 1990. They're not collected in set form or really considered part of the player run, but they're fantastic cards for in person autographs of the Hall of Famers produced in those sets. Philadelphia Gum Company was eventually sold to Concord Confections, best known for Tootsie Rolls. In 2011 the former plant where cards were produced was demolished. Not all stories have a happy ending, but Philadelphia Gum Company will forever be a part of football card history.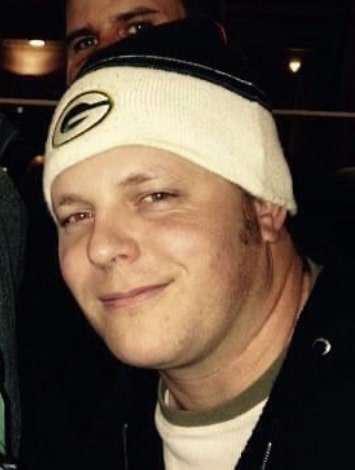 Paul. Card collector since 1993. Serious collector since 2014. PC Pro Football Hall of Famers regardless of team. Go Packers, Seminoles, New Jersey Devils, Milwaukee Bucks, and whoever I have money on in auto-racing. Would rather be found forging my own path than following the beaten one.