1972 Topps Football was the best football card set in the 1970s.
Released in three series, the set features nine Hall of Fame rookie players, and 16 total Hall of Fame rookie cards with the additional versions.
The third series was only released in pack form in a few cities.
Imagine today if Panini decided that Prizm had a 100-card additional checklist and you could only get packs in Denver and San Francisco.
Then make Prizm the only set released that year, and put five Hall of Fame rookies in said set. The high numbers also have two of the most popular players of the era, Joe Namath and Dick Butkus, in action shots that are uncommon.
Still using portrait style shots for most of the cards, 1972 does not distinguish itself from other Topps football releases of the era.
The cards have a plain white border on the front, and grey on the back. The back of the cards is also a great information source.
You get height, weight, college, birthdate, hometown, career stats, and a paragraph biography on the back.
Just a fantastic attention to quality that is immediately given back on centering. A large majority of these cards are missing the mark on centering, especially on the high numbers.
It's very likely the last set was released in a hurry, and quality control was lacking in order to just get the set out.
Due to that, it's entirely likely for an EX card that is centered well to outsell a NM card off centered. That's not just the vintage collectors preferring centering for eye appeal, they're simply harder to find in 1972.
Let's take a look at the Hall of Fame rookies
Most Valuable 1972 Topps Football Cards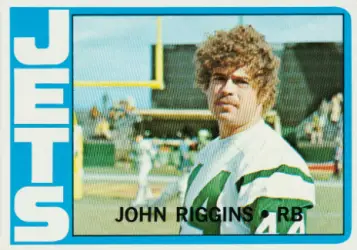 Riggins was a throwback to the 1940's and 1950's style back where he ran you over more than ran around you.
Originally drafted by the Jets, but more known for his time in Washington.
Won Super Bowl 17, was MVP of said game, and was first-team All-Pro in 1983 at age 34. Just a perfect fit of style along with 'The Hogs' offensive line, of vision, power, and just enough speed to frustrate a defense into submission.
His 4th and 1 run against Miami in the Super Bowl is classic Riggins. Gets the yardage, runs over a defender, and scores. Both rookies are very affordable as neither is a high number short print.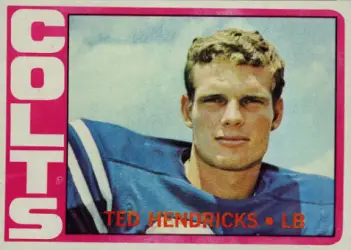 Hendricks may be one the most underrated players in league history.
Four-time Super Bowl Champion learned strategy and technique under Don Shula, won a ring, let his contract expire, then signed in the World Football League.
Was traded to the Packers during a time when it was unclear if he would come back. Was subsequently traded to Oakland when the league went under, and went from a top player, to clear Hall of Famer.
Won three more rings, and was an integral part of a defense that many consider among the greatest of all time. Along with fellow Hall of Famers Howie Long, Mike Haynes, and just below Canton threshold guys Lester Hayes and Lyle Alzado, the 1983 Raiders were truly feared. Two lockdown corners and two pass rushers who couldn't both get double teamed, most plays were over before they snapped the ball.
Six-time All-Pro and eight-time Pro Bowler, Hendricks was more revolutionary than he gets credit for. One of the first multiple use linebackers, Hendricks excelled in run defense, pass coverage, and pass rushing situations. Lawrence Taylor perfected linebacker where you didn't know what he was going to do, but Hendricks was the blueprint
Hendricks base rookie is in the low numbers, and can be had for a couple dollars raw but his All-Pro version is a high number, and generally requires at least $20 for even low grade.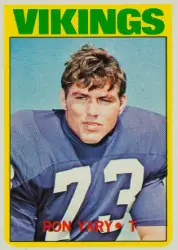 Yary was the first overall pick in 1968, and became the first offensive lineman ever selected first.
Has the unfortunate designation of being an obvious Hall of Famer, but being outplayed by Art Shell selected later in 1968.
He's also not remembered more simply because he played on those Vikings teams that lost four Super Bowls.
Eight-time All-Pro simply was among the best at his position for a decade. Base rookie (#104) can be had for a dollar or two, and All Pro version (#265) is around $20.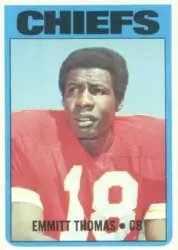 Thomas was a four-time All-Pro and five-time Pro Bowler. Was a key piece of the Chiefs team that beat the Vikings in Super Bowl IV, when some felt the AFL was still inferior despite the Jets-Colts Super Bowl the year before.
Became an assistant coach after his career and won two more rings with Washington. Rookie card can be found in the dollar bin at shows and even a gem mint SGC copy sold for $410 fairly recently.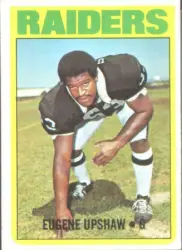 Upshaw was a no-brainer Hall of Famer and one of the best guards of all time.
Eight-time All-Pro, All-Decade Team in 1970's, and two-time Super Bowl Champion as a clear starter on both teams. Upshaw also started on the 1971 Raiders, with the only team to start five future Hall of Famers.
Ron Mix, Art Shell, Jim Otto, Bob Brown, and Upshaw formed arguably the most intimidating offensive line of all time. Became the NFL Players Association Executive Director after his career and was a major part of the negotiations to get NFL a true free agency.
His rookie card can be found in the dollar bin more for his playing position of guard than accomplishments.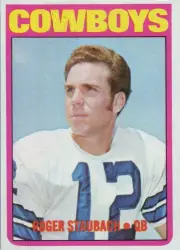 Captain America served in the Navy and won a Heisman Trophy in college. Due to military commitments, joined the NFL at age 27 and was a six-time Pro Bowler. Staubach was simply the face you could get
behind on a Cowboys team many hated right during the rise of televised football. Two-time Super Bowl Champion was a first ballot Hall of Famer.
Passing leaders rookie can be found in the dollar bin, In Action version is a few dollars, and base #200 is about $150-200 in PSA 5 condition. Also has a Sunoco gas station sticker rookie that is around $10, and NFLPA Vinyl and Fabric version rookies for around $20 each. A player good enough to make the passing leaders card on stats, and a short checklist NFLPA set is a very popular player even today.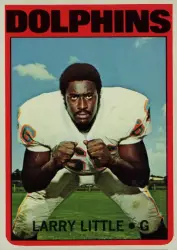 Little is everything that makes a good story about the game. Undrafted player became a seven-time All-Pro and two-time Super Bowl champion to go with his All-Decade Team selection.
Was significant piece of the 70's Dolphins who had a dominant run game, and frankly destroyed most teams of the era.
Little also is a nice guy and signs his autograph frequently. Add being a guard and having his main rookie in the low numbers leads to one of the least collectible Hall of Famers. The All-Pro version commands $20 or so, but his base rookie is in the value bin.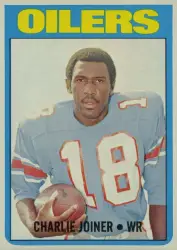 Joiner was drafted as a defensive back, but switched to receiver early in his career.
Was a decent player with Houston and Cincinnati, but truly excelled with San Diego. Was a key piece of the 'Air Coryell' offense where they would run three receivers frequently at a time when it was uncommon.
Only a three-time Pro Bowler, Joiner was the 1970's version of Isaac Bruce where he was good for a long stretch instead of elite for a short period. True technician of the game became an assistant coach in the league from 1987 to 2012 with his knowledge. Joiner also still signs through the mail to this day, coupled with a rookie in the lower series leads to one of the least collectible Hall of Famers.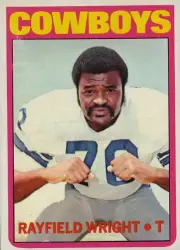 Wright fell to the seventh round because no one knew what would be his best pro position between tight end, defensive line, and offensive line.
Like Jason Peters drafted in this era, who was also drafted as a tackle, Wright simply developed into a quick footed, heavy handed, yearly Pro Bowler. Six-time All-Pro was an All-Decade Team member as well. 
Wright challenges your love for the Hall of Fame checklist as well. Both of his rookies are in the high numbers, and the base version is $100+, with the cheaper All-Pro version being around $40. That's a lot for an offensive tackle.
Final Thoughts on 1972 Topps Football
In summary, 1972 Topps football gives a great chase with the high numbers needed to complete the set. Commons are around $10 in the high numbers, and you run into a Steve Spurrier rookie in the high numbers that costs around $100 with the Florida fans, Heisman winner checklist collectors, and general football fans. There are top tier collectible players (Staubach), underrated Hall of Famers (Hendricks),
and 89 cards out of 351 total that feature a Hall of Famer. The best card of the 1970's is the 1976 Walter Payton Topps. Steelers fans will argue 1971 Topps is better with Bradshaw and Joe Greene rookies, along with 1972 having two Cowboys Hall of Fame rookies, but 1972 Topps is the best football set of the 1970's.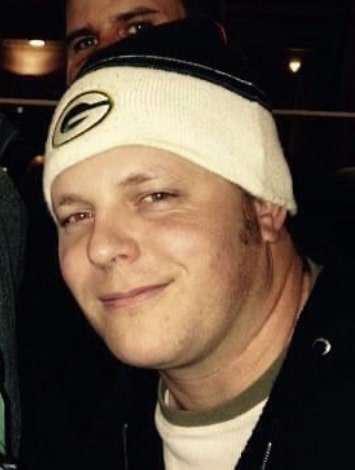 Paul. Card collector since 1993. Serious collector since 2014. PC Pro Football Hall of Famers regardless of team. Go Packers, Seminoles, New Jersey Devils, Milwaukee Bucks, and whoever I have money on in auto-racing. Would rather be found forging my own path than following the beaten one.