The 1980 Topps Basketball set is renowned in the hobby for several reasons. Firstly, these three-panel sets were perforated. This is the only vintage basketball set that has perforated cards. In fact, you might find some separated panels on eBay or at a card show.
When collecting this set, it's imperative to note that the cards with connected panels are worth the most. When they are perforated, the value goes down exponentially. Although the cards were originally intended to be pulled apart, most collectors prefer them to be together.
Also, collecting this set has been proven to be rather difficult. This is because although you can collect every individual card, you might not have every individual panel in the set. 
In fact, I almost bought a "full" set of these cards only to realize that there were certain panels that were missing even though most individual cards were present.
Every individual panel is 1 1/16 by 2 1/2 inches. The panel itself is white with a picture and colored outline on the front. On the back of a normal card is the player's bio, stats, and a fun fact. On the back of a unique card (such as a scoring leaders card) it shows the top scorers in the NBA.
Bird/Erving/Johnson Rookie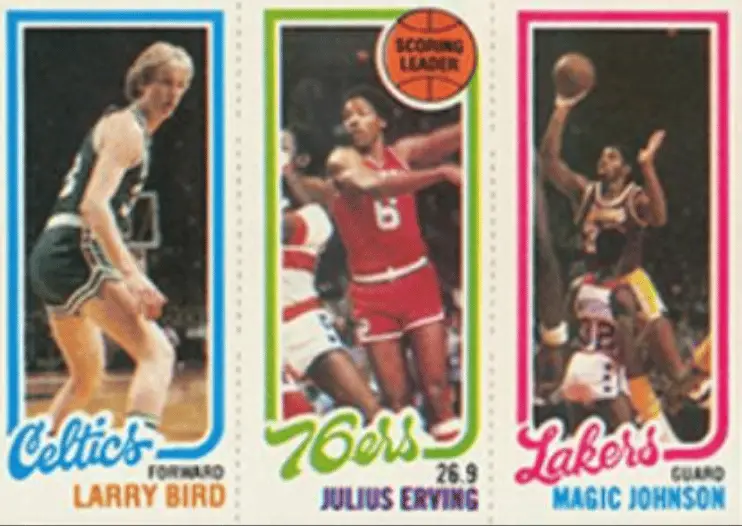 This set contains an iconic card that has Larry Bird (RC), Julius Erving, and Magic Johnson (RC) on the same panel card! This is awesome because Larry Bird and Magic Johnson grew to be all-time greats along with Julius Erving who already cemented himself as a premier player during this time. Newer collectors tend to assume that Erving is also a rookie, but his first card appears in 1972 Topps. This card came out when he was playing in the ABA with the Virginia Squires.
Note: There are other panels with the Bird and Magic cards included, however this exact trio card is considered the true rookie.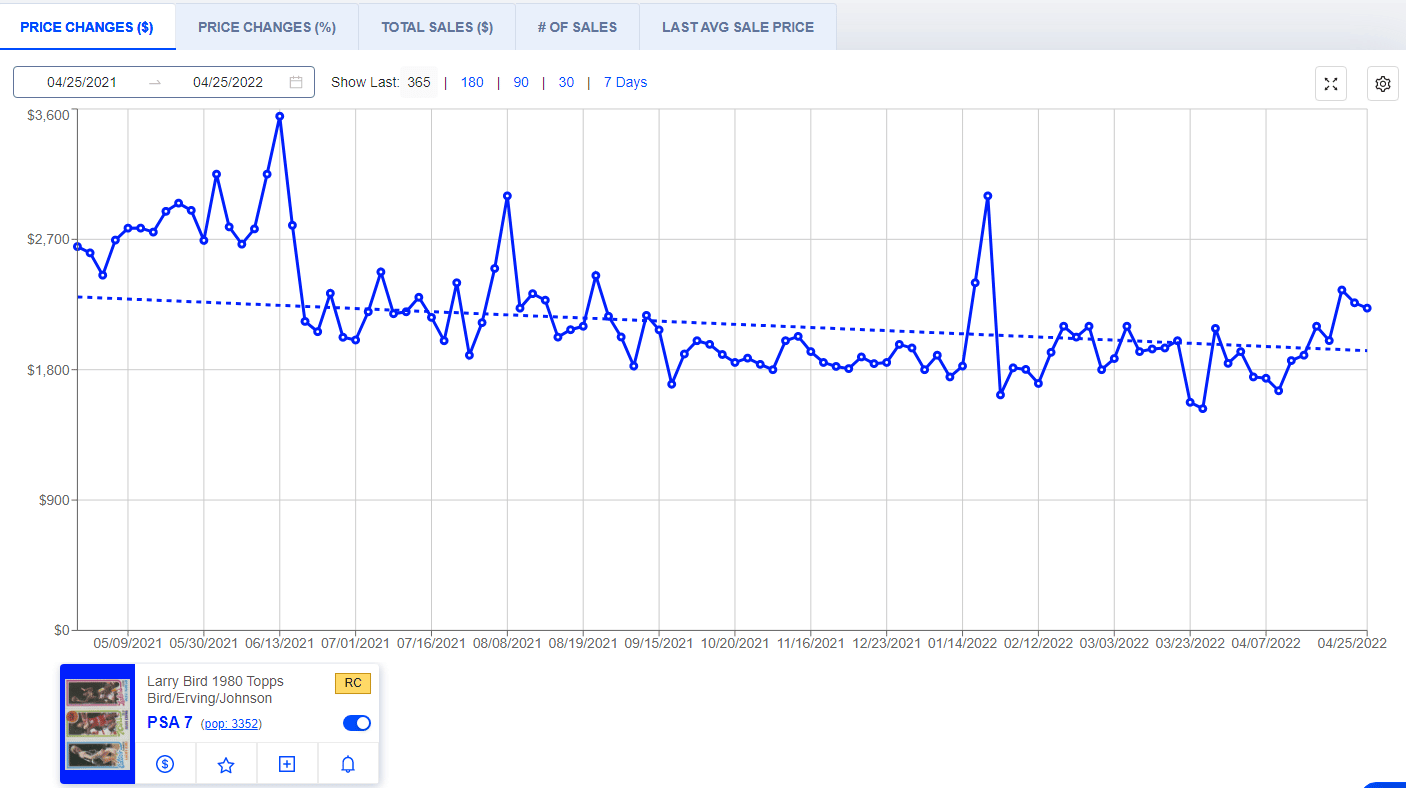 Here is how PSA 7s of this card have been selling on Market Movers. As you can see by the pop number, there are a plentiful amount of these cards in the market. Therefore, they command a modest price of about $1,800 on average. This was grabbed from Market Movers. Get your first month for $1 using code BREAKOUT