The 1992 Hellas Jenkki Pop Stars are a Finnish release that featured many prominent bands and musicians from the 80s and early 90s. The set includes two important Rock Rookie cards: Nirvana and the Red Hot Chili Peppers. 
1992 Hellas Jenkki Pop Stars Packs
These cards/stickers were originally distributed through Jenkki Gum and Leaf. There are quite a few different pack designs. The top is the same however as each pack states: Pop-Stars Jenkki.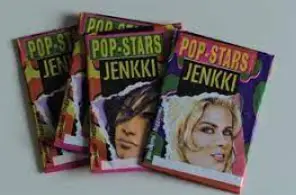 The back of the packs feature a leaf logo which is identical to the 1987 Baseball Card release. 
Each pack came with one piece of gum and a card. It's not known how many packs still exist as of today, but you can still find empty wrappers.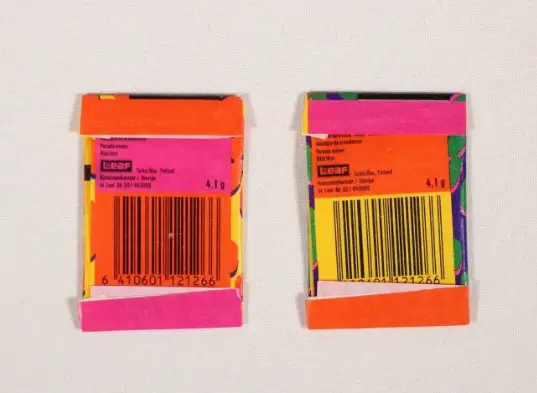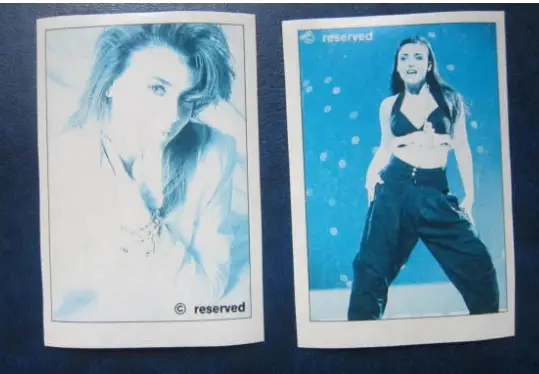 While researching this set, I found occasional print defected cards. Not sure how rare or desirable the cards are, but it's worth mentioning as many collectors value misprints/errors.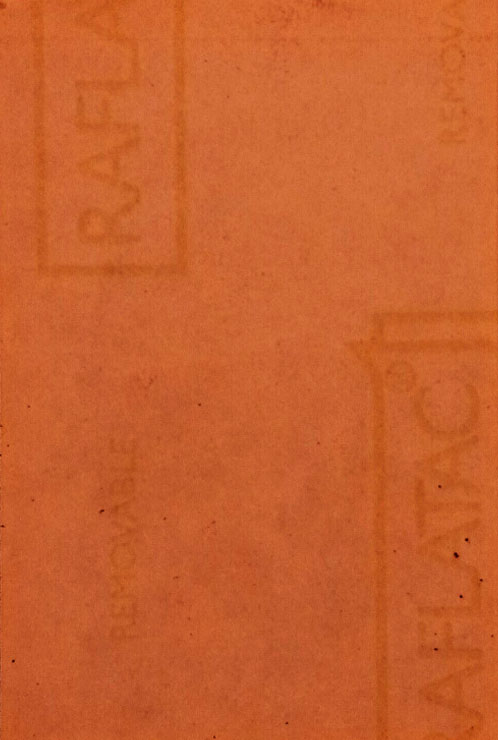 The backs can be peeled off and feature the text RAFLATAO and Removeable. Unlike many sticker sets, I'm not too familiar with an album where collectors could store the cards in. 
It's a bit unfortunate that these cards didn't have a bio or simple back design as it would have added to the aesthetic of the set.
Most Valuable 1992 Hellas Jenkki Cards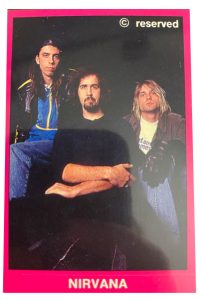 This card was distributed shortly after the classic album Nevermind. The album which featured hits: Smells Like Teen Spirit, Come as You Are, and In Bloom.
Besides being the Nirvana Rookie, it's the first image of Kurt Cobain and Dave Grohl, both who have been huge influential musicians on the genre. IMO this could be on the mount rushmore of music cards one day.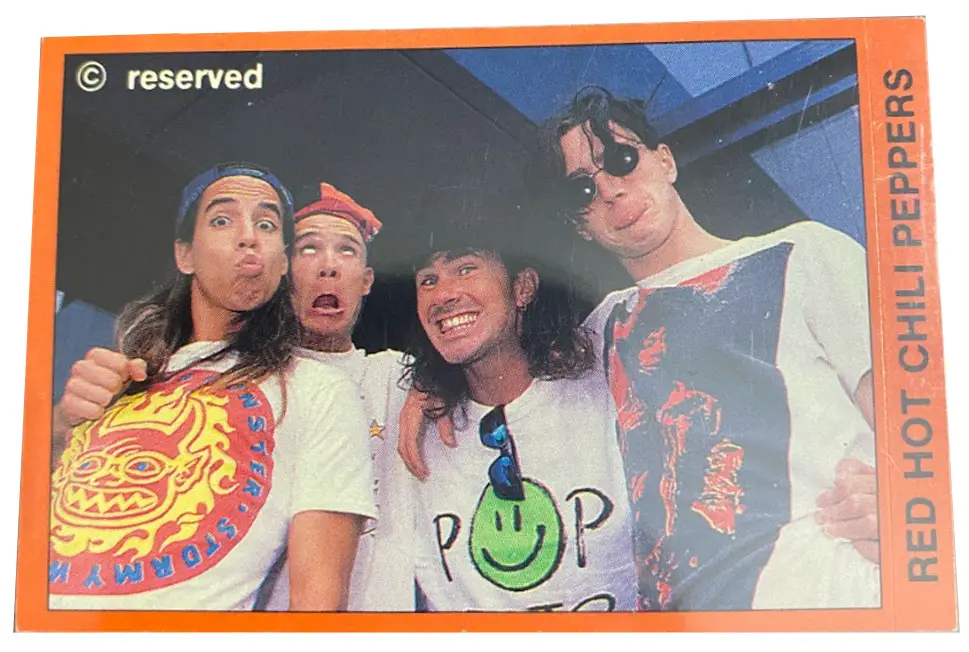 Like Nirvana, this was released shortly after a huge hit Album. In 1991 Red Hot Chili Peppers put out Blood Sugar Sex Magic which featured Under the Bridge and Give it Away. 
It would also be the last year that John Frusciante would be in the band before returning in 1998. 
1992 Hellas Jenkki Pop Stars Checklist
While this checklist is not perfect, its the most complete one online as of the moment. There are a total of 50 cards in the set.
Army of Lovers
A-Ha
Axl Rose
Belinda Carlisle
Billy Idol
Bryan Adams
Cher
Chesney Hawkes
Colour Me Badd
Danni Minogue
David Lee Roth
De La Soul
Dire Straits
EMF
Europe
Extreme
George Michael
Gloria Estefan
INXS
Jon Bon Jovi
Kylie Minogue
Lenny Kravitz
Lisa Stansfield
Madonna
Marky Mark
Martika
MC Hammer
Michael Jackson
New Kids on the Block
Nirvana
Paula Abdul
Pet Shop boys
Phil Collins
Prince
Queen
Red Hot Chili Peppers
R.E.M.
Right Said Fred
Roxette
Salt N' Pepa
Seal
Shakespeare's Sister
Simple Minds
Simply Red
Skid Row
Sting
Susanna Hoffs
U2
Vanilla Ice
Whitney Houston