With the end of WW2, sports cards were being produced again. Paper scarcity in the U.S. had ended the production of cards after the Pearl Harbor attack. There hadn't been any major releases in the United States since 1941.
While Goudey ended up dissolving, Gum Inc (Bowman) stood the test of time and established 3 different sports card sets under the Bowman name. The first of the three sports produced was Baseball. Bowman Basketball and Football were printed later in the year. 
This 48 Bowman baseball set is loaded with great cards. 16 out of the 48 cards are Hall of Famers. About half of the set features New York players. Teams like the Red Sox, White Sox, Cubs, Tigers, Senators, and Browns were completely absent.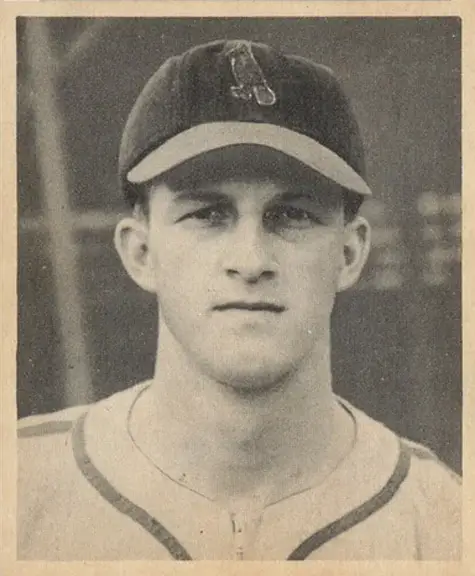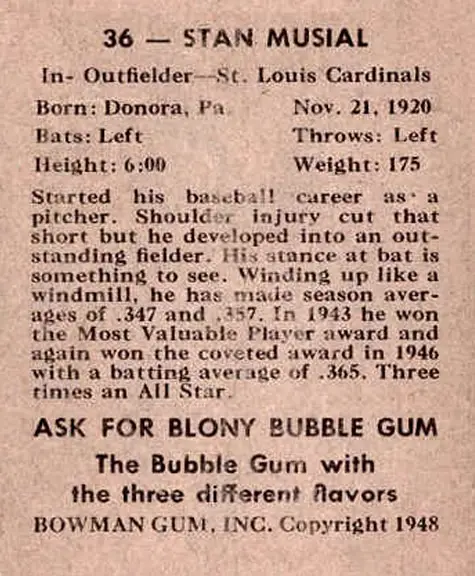 You can also find rookies of Yogi Berra, Ralph Kiner, Red Schoendienst, and Phil Rizzuto. 
Stan Musial and Warren Spahn are considered rookies, but each has an earlier card. Musial is featured in the 1946 Propagandas Montiel and Spahn has a 1947 Tip Top Bread.
While the set is loaded with stars, the set design is, unfortunately, a bit basic. Each player is in a black and white image which is similar to the 1939 Play Ball release.
It's one of the reasons why the demand for this set is much lower than that of the 1948 Leaf. Even though Leaf was printed later in the year and had a 2-year print run.
The back of the 48 Bowman baseball cards are pretty comparable to the 33 Goudey set. They each have the card number and player's name in a headline. The bottom of the cards have an ad for Blony Bubble Gum.
The set features 12 short printed cards which was due to the cards being printed on 36-card sheets. The most valuable short print in the group is of Phil Rizzuto. 
Rizzuto is a lower end hall of famer, but won 7 championships with the Yankees as well as an MVP award in 1950.
7 Pete Reiser

8 Phill Rizzuto 

13 Willard Marshall

16 Jack Lohrke

20 Buddy Kerr

22 Bill Bevens

24 Dutch Leonard

26 Spec Shea

28 Emil Verban

29 Joe Page

30 Whitey Lockman

34 Sheldon Jones
1948 Bowman Warren Spahn #18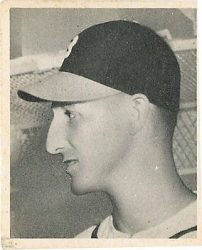 Warren Spahn was one of the greatest left-handed pitchers of all time. In his career, he accumulated over 300 Wins and 100 WAR. Spahn also won a Cy Young award in 1957 and is a 17x All-Star.
You can also find his rookie in the 1948-49 Leaf Baseball.
1948 Bowman Stan Musial #36
Stan Musial could easily be considered a top 10 baseball player of all-time. He played his entire career for the St.Louis cardinals where he had over 3,600 hits and 130 WAR.
The 48 Bowman is much easier to locate than his 1946/47 Propagandas Montiel. 
And like Warren Spahn, Musial also has a 48-49 Leaf.
1948 Bowman Yogi Berra #6
This is Yogi Berra's only rookie card. He wasn't in the Leaf set.
Many people know Berra as the longtime Yankees catcher and for his famous quotes. But, Berra also has 10 World Series Rings which is the most between any player and manager. He also won 3x MVP awards and many would consider him as a top 5 catcher.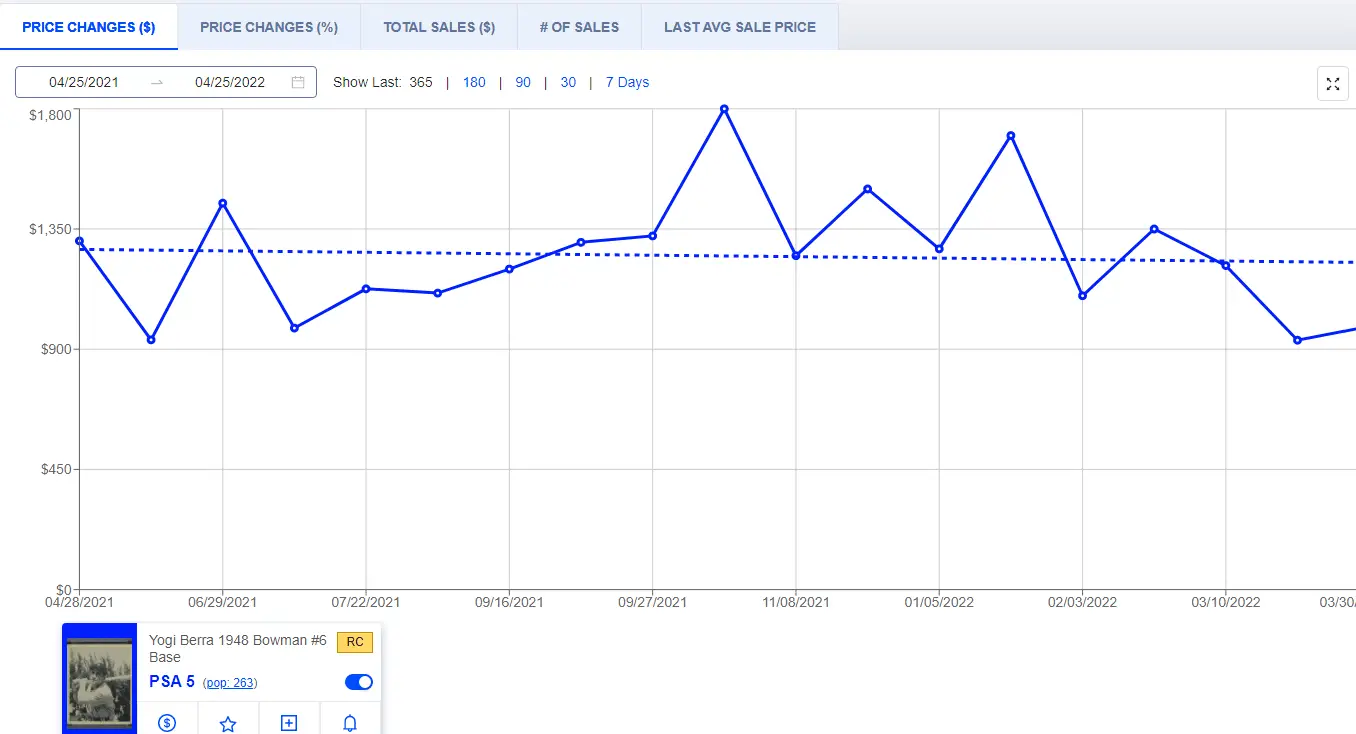 A PSA 5 in this card is averaging above $1,200 with a peak close to $1,800. This was grabbed from Market Movers. Get your first month for $1 using code BREAKOUT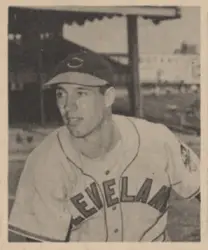 While it's not his rookie card nor a short print within the set, the Bob Feller card is a popular player within the release.
In my opinion, it's one of the better-looking cards in the set as it shows the full Cleveland jersey with a stadium backdrop. 
1948 Bowman Baseball Checklist
1 Bob Elliott
2 Ewell Blackwell
3 Ralph Kiner
4 Johnny Mize
5 Bob Feller
6 Yogi Berra
7 Pete Reiser
8 Phil Rizzuto
9 Walker Cooper
10 Buddy Rosar
11 Johnny Lindell
12 Johnny Sain
13 Willard Marshall
14 Allie Reynolds
15 Eddie Joost
16 Jack Lohrke
17 Enos Slaughter
18 Warren Spahn
19 Tommy Henrich
20 Buddy Kerr
21 Ferris Fain
22 Floyd Bevens
23 Larry Jansen
24 Dutch Leonard
25 Barney McCosky
26 Frank Shea
27 Sid Gordon
28 Emil Verban
29 Joe Page RC
30 Whitey Lockman RC
31 Bill McCahan
32 Bill Rigney
33 Bill Johnson
34 Sheldon Jones
35 Snuffy Stirnweiss
36 Stan Musial
37 Clint Hartung
38 Red Schoendienst
39 Augie Galan
40 Marty Marion
41 Rex Barney
42 Ray Poat
43 Bruce Edwards
44 Johnny Wyrostek
45 Hank Sauer
46 Herman Wehmeier
47 Bobby Thomson
48 Dave Koslo