Bob Feller has many baseball cards that collectors chase after. Like Ted Williams and Joe Dimaggio, his cardboard spans three decades. During his 18-year career, Feller won a triple crown and was an 8x all-star. Before WW2 he led the league in strikeouts 4 years in a row. Unfortunately, since he served in the war, Feller lost around 4 years of his prime.
This caused him to miss milestones like 3000 strikeouts and 300 wins. 
1936 Goudey Wide Pen Premiums (R314)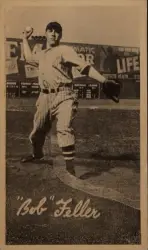 The Goudey Wide Pen Premiums were issued in both 1936 and 37. These were not like the other Goudey releases as they were a much thinner stock and larger in size. Due to it being thin, they were prone to be damaged relatively easily.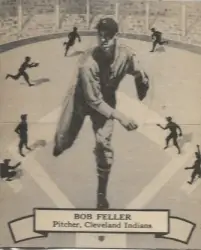 While many people associate the OPC brand with Hockey cards, in 1937 they made a baseball card set. The cards look very similar to the 1934-36 batter ups. There is a cut out of the player in the middle to stand up.
They are super tough to find and command a premium when an auction house sells them. Less than 40 have been graded. Even lower graded examples go for a few thousand dollars. Expect 5 figures on anything 7+.
To many collectors, the 38 Goudey Heads Up is a much more desirable release than the Wide Pen Premium.
Each card in this set has two different versions. One with a plain background and one with a cartoon.
Like the OPC this is an expensive card. Low-graded versions fetch 4 figures regularly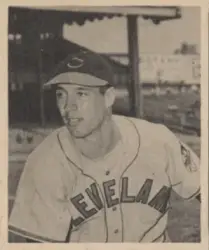 This was the inaugural release of the Bowman baseball set. Each card is a black and white square. For some reason, many collectors view this card as a rookie. However, he has cards from 12 years earlier so I tend to disagree.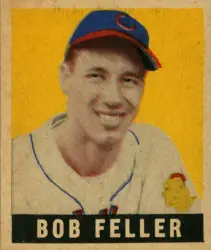 Bob Feller is one of the short-printed cards from the iconic Leaf set. PSA has graded less than 150 copies compared to others from the set which tend to have 1,250 examples.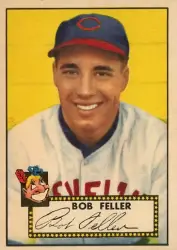 Like the T206 set, every HOF player is highly collectible within the classic 52 Topps set. A mid-grade example will set you back a few hundred. It's not a rare card and I often see them at card shows. I even have owned a few of them.